How to create content in less time and with a limited budget.
Does this sound like you: You can't support a large marketing team, and the cost of outsourcing to a digital marketing company is outside of your budget.
But you also don't have the time to spend creating the large volumes of content necessary to compete in today's content-centered Internet.
What can you do?
The following are a few of the content marketing hacks I use to save time and money when creating content. You can give them a try and hopefully creating content will become slightly easier.
Content Marketing Hack 1: Using a content schedule.
When I have the time to sit down and focus on creating content, sometimes my creativity is low. What should I write about? What video should I make?
Creating a list of possible articles or other content you can create will really help in getting the creative juices flowing. When you have a few spare minutes to focus on creating content, you can pull out your list and pick something.
Another benefit of having this list of topic relevant to your target audience? You can send this list to other businesses or bloggers in your industry to ask for a guest post, or to offer to guest post. (We'll talk more about guest posting later.)
How can you come up with blog topics?
First: Find out what people are looking for.
Take a few extra minutes to do your research before creating website text or blog content. Here are some free tools that can help:





Second: Put those words or phrases in your headers and blog titles.
Write really awesome header and title content by combining your key terms with power words guaranteed to increase conversions.
Content Marketing Hack 2: Re-purpose Content.
Everyone likes their content in different formats.
My coworker Dwight prefers to watch a video, where I would like to skim an article.
If you've written a great article, turn it into a video! You now have double the content, and also have a media type to appeal to all groups.
I like to use
Lumen5
to turn my blogs into videos. It's easy. You just put your blog URL in, select the parts of the blog you want, grab some images / videos from their library (or upload their own), add some music from their library, and bam, you've got a great video to distribute.
Another great way to re-purpose content is creating lead magnets from blog posts.
A lead magnet is a way to generate leads by offering something in return, like a free download of some really cool article your wrote.
If you don't have time to create an article, pick one of your more popular blog posts, run it through PrintFriendly to turn it instantly into a PDF, and then set it up as a free download.
If you really want to send some extra traffic, jump into Adwords or on Facebook, create a quick ad, and start seeing the leads come in.


Content Marketing Hack 3: Get others to create your content.
Any Content Marketer worth their salt knows that backlinks are a great way to build domain authority for your website. (Basically, it is good for ranking well in search results.)
It is also a good way to increase your reach to new audiences. Yes, you should consider guest posting yourself if at all possible. But that isn't my hack, just a tip. Want to read more about
guest posting? Do that here
.
You should accept / solicit guest posts from others. This is an awesome way to get fresh content for your blog. It can also expand your reach if the guest blogger shares on their own social media or other distribution sites.
How can you get guest posts?
Start talking to other vendors in your industry, or even reach out to bloggers that might be trying to build their platform.
Perhaps that contact you met at a recent conference is a blogging guru, and they'd love the extra exposure of being published on your blog and social sites.
User Generated Content: You can even ask clients or customers to talk about their experiences and publish that on your blog.
I'm always telling you how User Generated Content (UGC) is gold.
What is USG? Anything on the web created by someone besides your brand. It could be mentions or posts about your business or products on social media, a blog review of your product or service, or even just a review left on Facebook or Google.
Customers more than likely aren't going to write a full blog. That's ok. Just ask for a simple paragraph quote, throw it on a cool graphic using a free service like Canva, and you've got some great visual images to share and post around the web.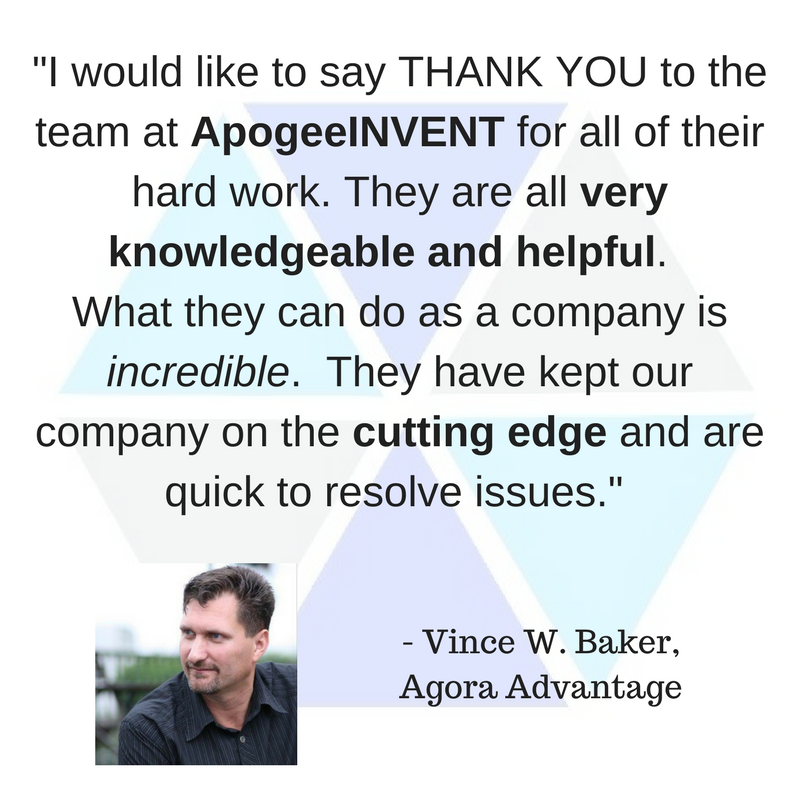 Taking this idea a step further, offer your product or service for free to well-known bloggers in exchange for a review or article about your business.
These are all great ways to get content without actually writing it yourself, and also accessing new audiences.
Content Marketing Hack 4: Create Image Content
Making a cool image that tells a story is as great way to connect with your audience without taking a lot of time to write an article or other longer content.
What kind of images work?
Testimonial images, humor, quotes, and even short infographics are all valuable content that is also SHAREABLE content.
These images are perfect for high-engagement mediums like Instagram, and can be posted on your blog for easy sharing around the web. Below is a graphic I threw together about tracking email deliverability to promote our email service PostalParrot.
Try to make your images tell a story. Brand storytelling is essential. A whopping 92% of consumers wants brands to make ads that tell a story.
Not sure how to create simple, fast images? I like to use
Canva.com
to create my images.
It is free and easy to use, and you can upload your own images or purchase them directly from Canva (some are available for free).
If you have a favorite image editing service, tell me about it in the comments. I'm always looking for new and better ways to create content!
Here is a video I created, showing you how I use Canva to create image content in under 2 minutes. I found an interesting statistic, copied it, and put it with an image to make it easy share.
You can do the same with quotes, your blog titles, or any other blurbs worth sharing around the Internet.

Content Marketing Hack 5: Take pictures / videos of you in action.
My colleague Dwight does a great job creating fast and easy videos at events, taking pictures during work lunches, even (safely) making motivation videos while he is driving.
This is a great way to make content for free, and also content that is authentic.
As the Internet continues to grow, people are looking for more ways to connect with brands on a more personal level. These unedited, raw videos and images let the viewers see behind the scenes at a business and get to know the people behind the brand.
These are the same reasons I encourage
personal branding
. Consumers are more likely to trust an individual over a brand.
These videos / pictures can be shared from your personal social media, which gets higher views and engagement, as well as on company pages. This increases your exposure while also building your personal brand and making your business more approachable.
Got stage fright? Try recording a few videos without posting them first so you can get used to being in front of the camera.
---
Remember,
Plan ahead for your content to make the most of your time.
Re-use content in different media formats to reach a broader audience.
Get others to create content through guest blogging, reviews, and other user generated content.
Create images that are easy to share and tell a story about your brand.
Use personal videos or images and personal branding to make your brand's content more authentic.
These are a few of my favorite quick and easy content marketing strategies.
Do you have content marketing hacks that work? I'd love to hear them.
Now get out there and start creating content!