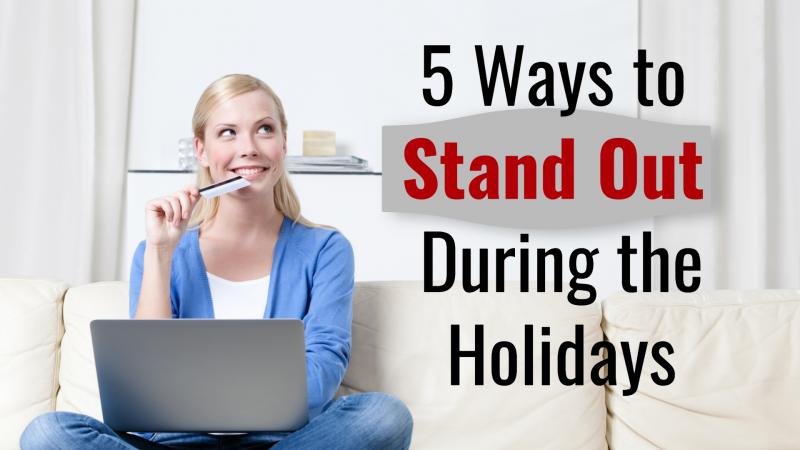 How your business can stand out on Cyber Monday, and throughout the holiday shopping season.
Everyone has a Black Friday or Cyber Monday Sale. How can your business, and your affiliates, stand out on the biggest shopping season of the year?
This year is going to look a little different due to Covid, Already businesses are tweaking their sales and lengthening the holiday shopping season instead of relying on just Black Friday (this was already happening last year, so we can't completely blame the pandemic).
Try something a little different to grab the attention of your customers this year.
Convince shoppers to choose your business with these 5 holiday marketing tips:
1. Don't just sell. Do some good.
People are willing to spend more on a product if the brand is doing good.
The is especially true during the holidays. Partner with a local or popular organization that is relevant to your business. Show how your business is doing its part to make the world a better place.
This doesn't have to mean donating proceeds. You and your employees can donate time or products / services.
Another way to show how your business is doing good is by highlighting ways you're reducing your carbon footprint as a business, or how your product or service can help the world become a better place.
The goal: Make people feel good about buying from your business. This will make the choice between two comparable brands much easier: Most people will choose the company that is doing good.
2. Do something different.
Sometimes standing out from the crowd doesn't mean doing what the competition is doing. It means doing something completely different.
REI piloted this approach by offering a Black Friday sale that wasn't actually a sale. Instead, they chose to not offer discounts, shut down their website, and urged shoppers to spend time outside during the spending holiday.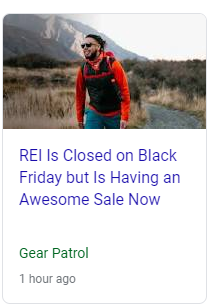 Generating buzz that builds recognition and positive sentiment towards your business can be more valuable than making those few extra sales. Don't always worry about what the competition is doing. Focus on being true to your brand, and appealing to your customers.
3. Join with other brands.
An unexpected mix of brands can grab consumers' attention. Not only are you offering something more valuable as a bundle, you're offering up something unexpected and more appealing, like EVA Air when they partnered with Hello Kitty.
Your partnership doesn't have to be unexpected. Sometimes expected partnership can grab attention because they offer a great deal that make a buying decision even easier.
For example, a bakery that won an award for its bread might even partner with a competitor that won an award for its cupcakes, offering an award-winning holiday treat. Consumers don't have to choose between two things they love – they can get them both. And, a competitor partnership is certainly unexpected.
4. Offer Something Exclusive
Let your affiliates offer something exclusive during the holidays. Create a package deal just for them, so they have more incentive to share your offers over other businesses they might represent.
People love to feel like they are getting a special deal. The reason why Black Friday deals are so popular is because they are offered for a limited time, and to a limited amount of people. This exclusiveness makes them highly desirable.
If your affiliates are the only ones who can offer a certain deal, and they have a limited amount, this exclusive access will also make your brand's product highly desirable.
5. Plan for after the Holidays
Brand building is all about playing the long game. Create a holiday giveway or special offer that might not make a lot of money during the holiday season, but will help you collect contact information and create long-term, loyal customers.
Like the example of REI above, they might be missing out on some Black Friday deals by shutting down sales on the busy shopping day, but the good will they are creating in consumers will last all the next year and could rack up many more sales over the years.
At ApogeeINVENT, we don't usually run Black Friday sales, but do have a holiday campaign. In the past, we've offered a free coupon in exchange for people replying to our email, or joining our email list. This coupon is a thank-you to our loyal customers, and also encourages new leads to make a purchase soon after the holidays, since it is only good for a limited time. It gives us the opportunity to share information about our products and form a connection with our potential customers.
Your focus shouldn't be on making a few quick sales, but on forming lasting relationships with customers through great service, doing good, and connecting through social or email.
---
Have any stories to share about getting noticed around the holidays? Share them in the comments below!