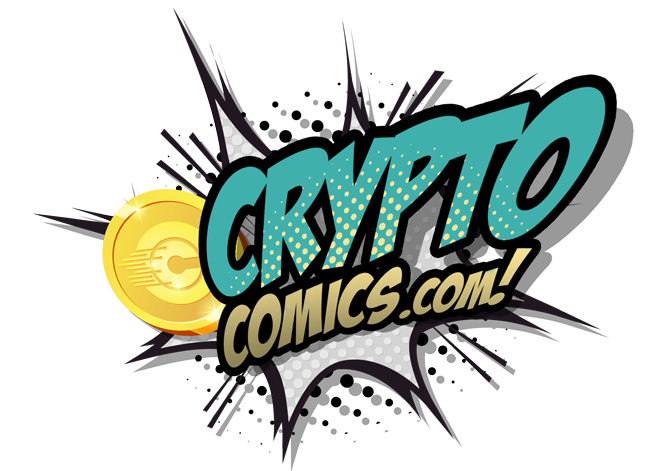 I'm really excited to FINALLY be allowed to officially announce a secret project we've been working on for the past year:
What is CryptoComics.com?
CryptoComics is a marketplace where comic book authors (called creators) and comic book collectors can freely publish, buy, sell and resell comic book and comic book art.
The platform uses a form of cyptography called blockchain to track and verify each digital issue. What that means is that for the first time ever, digital comic books become verifiable digital assets. Each issue is recorded on the blockchain, an incorruptible ledger, and each sale and resale is tracked, allowing the original creator to profit off every resale within the CrytpoComics system.
CryptoComics.com is much more than just a comic book publishing platform. It is also a social community where collectors and sellers can create profiles, join discussions, and interact with each other and with comic book creators.
The marketplace also includes built-in marketing tools and publicity opportunities that will give independent comic book creators a huge advantage in publishing and promoting their work, as well as their brand.
We partnered with eComicz to build this revolutionary marketplace with the goal of empowering independent and traditional comic book creators to maximize profits from their work, and bring together the comic book community in a digital setting in a way never done before.
Our team built the CryptoComic platform, which also includes a proprietary flip-book reader designed to emulate the physical experience of reading a comic book. This took a lot of our time and focus, because we wanted to make sure it gave readers the best possible experience to enjoy their comic books. All the social features, publishing features, marketing tools, and the website itself was designed and built by our outstanding team.
What is CryptoComics Beta Launch?
Right now, we are in Closed Beta Launch. What this means is that people can join by invite only. This allows us to test out different features with a select group of creators and users, and get their feedback on features they like, don't like, or what else they'd like to see in the platform. We are so thrilled (fangirling, fanguying?) about our famous (and infamous?) creators, but I've been told we aren't ready to name anyone yet. So stay tuned for those announcements.
How do I join CryptoComics?
If you're interested in learning more or requesting an invite to the platform,
visit crytpcomics.com/presignup to request early access
.
You will be contacted by the launch team when your name is selected from the waiting list. Or you can drop your questions in the comments below. Another way to stay up-to-date on everything going in is by following the
CryptoComics Facebook Page
. You can also follow them on
Instagram
or
Twitter
.
When was CryptoComics officially launched?
We launched CryptoComics at FanX in Salt Lake City this past weekend, April 19 -20, 2019. Joe and Andrew Frey attended with CrytpoComics CEO Jared Brague and Matt Russell. I'll throw a few of the many many photos below, but you can see more on CryptoComic's social accounts.
From the looks of things, the guys had a really good time. I think they did a little work, too, because we've got ALOT of sign ups waiting for their invites. They also gave away the T-shirt they promised to me, but I'll forgive them as long as next time they promise to pick me up some creator swag.
Our booth at the convention:
CryptoComics Team with FanX organizer Dan Farr:
Giving away T-shirts at the event: