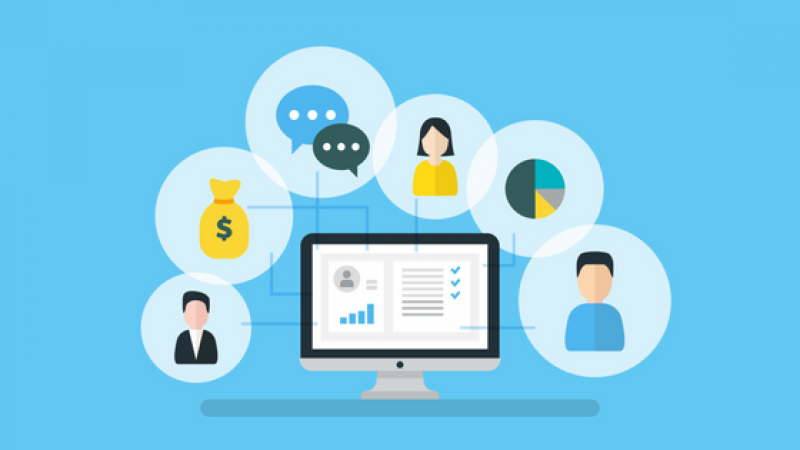 It's a digital world. Get a CRM to manage it.
The huge increase in digital marketing makes connecting and tracking customers much easier than ever before. It is now even more essential for companies to adopt customer relationship manager (CRM) software to track the large amounts of customer data available online.
Whether large or small, your business can benefit from the right CRM software. Are you a sole proprietor or run your own home-based business? Then it is even more important for you to have software that does half the job for you.
A standard CRM is used for managing a company's interactions with existing and prospective customers. But, as
Website Magazine
points out, it should be used to manage the surrounding digital (and non-digital) experience, too.
What should you look for in a CRM?
1) Automated features.
The more automated features that are available to you, the more time it can save you to focus on marketing and sales. Automated features include auto-responders, drip emails, auto-generated tags from system-added contacts (for example, if someone comments on your blog, their information should populate in your CRM with a tag like "Blog comment" so you know how they contacted your business.), and so on.
2) Easy sorting.
Segmenting your potential customers (and current customers) is important for marketing and sales to be most effective. The more ways to you can filter and sort your contacts, the better you will be able to market and sell to them. The software should allow you to tag your contacts with labels, and it should track where your contacts have come from.
3) Connected to your other software.
Your CRM should be connected to your email marketing system, your website and blog software, your calendar system, and any other software you use to market and track sales (such as your shopping cart / ecommerce system).
4) Detailed statistics. Getting reports on your digital marketing and contact efforts in your CRM dashboard will help you better optimize your marketing and sales efforts. The more usable reports your CRM generates, the better you can use the data maintained by your CRM.
We know how important a CRM is for EVERY business. That is why we have included one, with all the features above, in all of our software.
Do you use a CRM for your business? What features do you think are essential?