No matter what your industry, word-of-mouth is best way for small businesses to acquire new customers. Reviews or testimonials are essentially word-of-mouth advertising on the Internet (or that can be used in your other marketing).
According to Forrester Research, one third of people will trust a stranger over a brand. And the majority of consumers (85%) will read reviews before making a big purchase.
What are some ways you can secure reviews for your business or products / services?
Ask for a review or testimonial.
Don't be afraid to ask your customers to leave feedback about your business. Give them an easy way to do it, such as providing a link to the site you'd like them to use (such as Angie's List, Yelp, Amazon, or your own site) or create a very short survey using something like Google forms.
Offer a reward for completing your survey or leaving a review.
You can give away something of value to anyone who fills out your survey form, or writes a review and posts the link on your Facebook Page.
Monitor your reviews.
Don't miss a chance to turn a dissatisfied customer into a brand advocate by turning their bad review around. Check on your business listing on main review sites, like Google, Yelp, Amazon, and respond to unhappy customers. Tell them how you're correcting the problem they mention, or offer them something to make up for their bad experience. Of course, you can't always please everyone, but there are many customers that will be very pleased by your attentiveness and evidence that you genuinely care about their business and their satisfaction.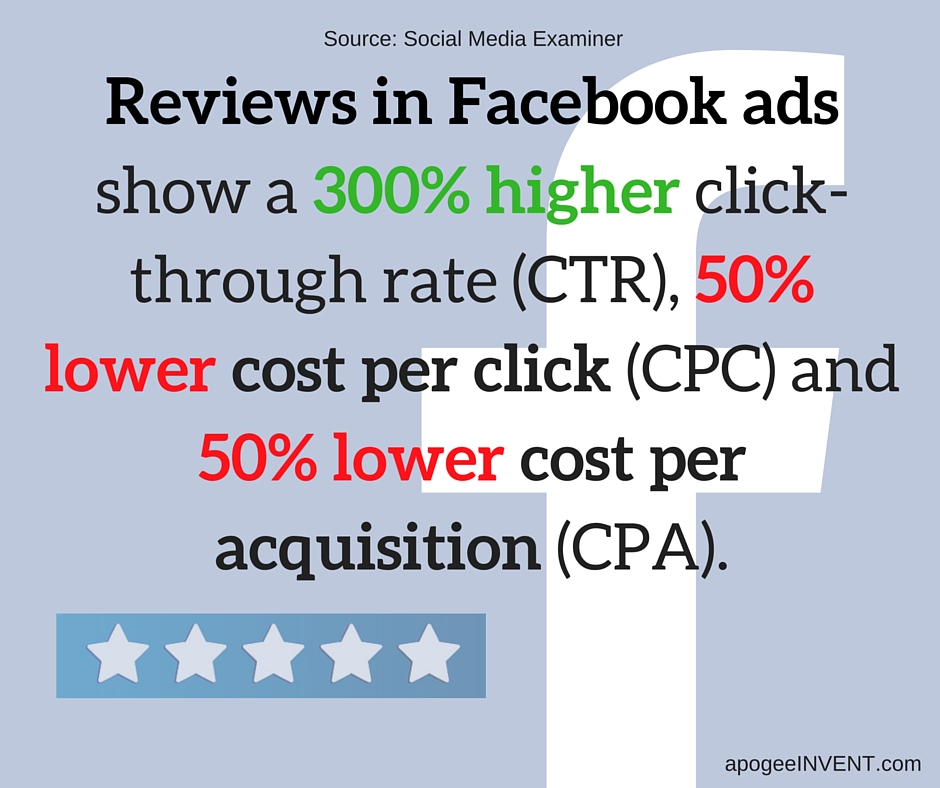 Likes are recommendations.
Don't underestimate the power of social media in building your brand. Likes and shares of your profiles and content are essentially good reviews.
Use images when possible.
If you have the image of the individual leaving a review or testimonial, use it. Or include the company logo if you serve businesses. These images will give your testimonial more substance and build trust in potential customers. An image will also help draw the eye to your reviews.
Secure reviews from notable sources.
If you can include a review or testimonial from a recognizable source, all the better. For example, consumer magazines, popular bloggers, top Amazon reviewers, or industry notables are all great places to attempt to solicit a review of your product or service. You may have to give away something for free, but it will go a long way in building trust with potential customers.
Where should you use reviews?
Put testimonials on your website. They will help to build trust in new visitors. Use Google's Rich Snippets to ensure those testimonials / reviews are showing up in listings on your search result page. By including new reviews on your site, it will also give you fresh content to improve your search engine optimization.
You can also use reviews in your product ads and PPC campaigns through Google, Facebook, Bing, or anywhere else you advertise. Studies suggest that using reviews in your ads on Facebook have much better results than ads that just talk about the product or service. Particularly on social sites, reviews really matter.
Your sales team can use testimonials in their emails to potential new clients, or even create a case study about your successes for other consumers.
Reviews or testimonials look great on print marketing materials, particularly when paired with an image.
If you're an ecommerce company, make sure your product pages have the ability to include reviews. The majority of consumers would rather buy a product from a site with customer reviews, according to an iPerceptions study.
Reviews on trusted consumer sites or local directories like Angie's List, Yelp, Groupon, and many others (find a list here) will help new customers find your business and trust your product / service.
What do you think about customer reviews? You can leave a review of this blog right here in the comments!