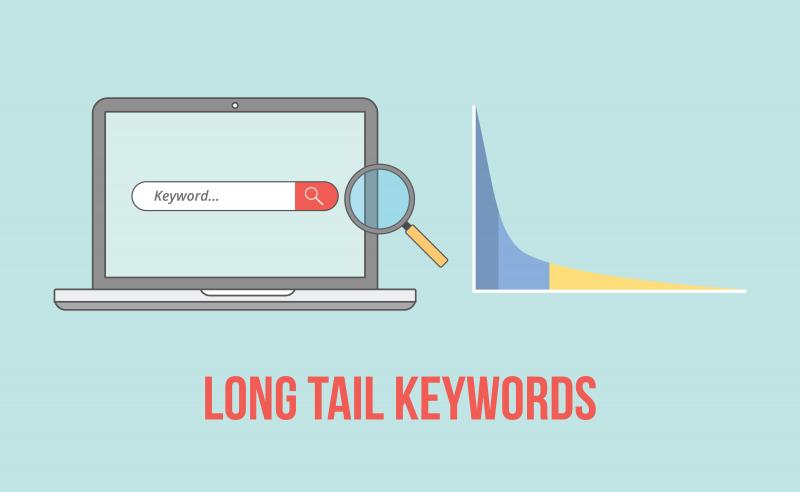 The same is true for a company's online and digital marketing efforts. Larger brands dominate search engine results and social media campaigns across the web. Startups and small businesses that struggle with low domain authority and un-optimized content, need a way to get noticed online that overcomes the shortcomings of a small backlink profile and low authority domains.
This post will explore the changing nature of Google search and how small businesses can leverage long-form content to establish themselves online and outshine their larger competitors.
The Authority Problem
Google uses the age of a domain and its popularity to determine the authority of a given website. Popularity here of course refers to how many backlinks the site has received since it's been live. There is a direct relationship between age and popularity. The older a site is, the longer they've had to build up their backlink profiles.
New businesses start with the lowest amount of authority. It can grow faster than say, personal blogs due to a higher number of pages, but the score will typically be very low. Most use Ahrefs or Moz's Link explorer tool to monitor their Authority Scores. Personally, I like to use Moz's authority score as it operates on a simple to understand 1-100 scale.
For example, HomeDepot.com has a Domain Authority (DA) score of 91 while a local lumber yard, if they have a website, would have a DA in the 20's. Home Depot also has thousands of links back to its homepage and product pages while a new business may have only 10 or 20, if any at all.
When potential customers google products a small business or startup sells, the top results will be pages from large businesses who have had a lot of time ensuring they end up there.
How can small businesses compete?
The Changing Nature of Search
Back in 2016 when Google released its Penguin 4.0 update, the entire nature of SEO changed.
Google could now evaluate and de-value links in real time. This took away any short-term gains from black-hat link building strategies by never allowing authority to flow through spammy links to begin with.
The update was very successful, and those SEOs who were working hard to implement white-hat strategies welcomed the change. What we didn't foresee was the incredible impact this would have on content creation as well.
As we've spent more time with our devices, we've become more comfortable with them. We interact with them as if they're people rather than hardware, which is evidenced by how we perform our Google searches.
Everyday,
sixteen to twenty percent of searches in Google have never been searched before
. We are speaking to our phones and home assistants with voice search, and interacting on mobile and desktop in the same conversational way. This translates to
many more long tail search queries
and therefore less value on the category head terms.
This is great for small businesses. Before these updates and increased sophistication, there was no way for small businesses and start ups to get out from under their authoritative competitors. But as content is now more important, the field is open for anyone with the expertise and dedication to create the content they need to rank.
What content will separate you from the pack?
It's easy for small companies or those just starting out, to focus all of their online efforts on their products. That makes sense as your target audiences might not know about your products yet or how they are different from your competitors. In this modern era of search however, that is not the correct approach.
The best way to separate yourself from large, authoritative competitors, is to position your brand as an expert in your field through long-form, informative content on your website. Don't focus on what you sell but rather on what your customers need to learn in order to understand the value of your products.
Small businesses owners need to think about their customers' relationships with their entire industry. Determine what common questions you can answer and where customers tend to get confused.
Remember that you are the expert within your industry and you should share that knowledge with your audience. Some businesses are reluctant to share too much for fear of decreasing their value. On the contrary, as people begin to find and read your content on Google, your brand will become more trusted in your industry and will result in a boost in sales. Granted, you will be engaging your audience earlier on in the conversion funnel, so the sales will come later on down the line, but the value will be sustained longer through strong brand loyalty.
Content you can create right away are things like:
How To's
Show people how to use the products or services you sell. Be specific and outline the scenarios you are describing to increase understanding. If you have an article on how to repair a hole in drywall, and offer a step by step process, audiences will be more likely to purchase your home repair products.
Industry 101's
These are even higher level then "How To" articles. They describe the ideas behind products and services and offer insights into why they are needed in the first place. A financial services company for example, may want to write a long-form article on the invention of the mutual fund and how it opened the stock market to the middle class.
Industry overlap articles
Don't be afraid to branch out a little. Don't look at your products or industry in a vacuum. Writing about the cross-over between other industries and yours will open your business up to other audiences and further showcase your industry knowledge and expertise.
These are just a few examples of how to capture an audience earlier in the sales funnel and become a trusted brand within your industry. As Google becomes even better at identifying what content answers its users specific questions, create content that will capture that audience out from underneath your larger competitors. This allows your small business or start-up the opportunity to rank along-side or above larger, more established brands.
Talk to us! Ask any questions or share your insights on long tail keywords for small businesses.
---
Guest Post by Brian Thomas
Contributor to
Enlightened Digital
, long-distance cyclist, and lifelong advocate for women in business from Philadelphia. Tech and business are my lifeblood, but I'm also a fanatic of brewpubs and just about every sports team in Philadelphia.