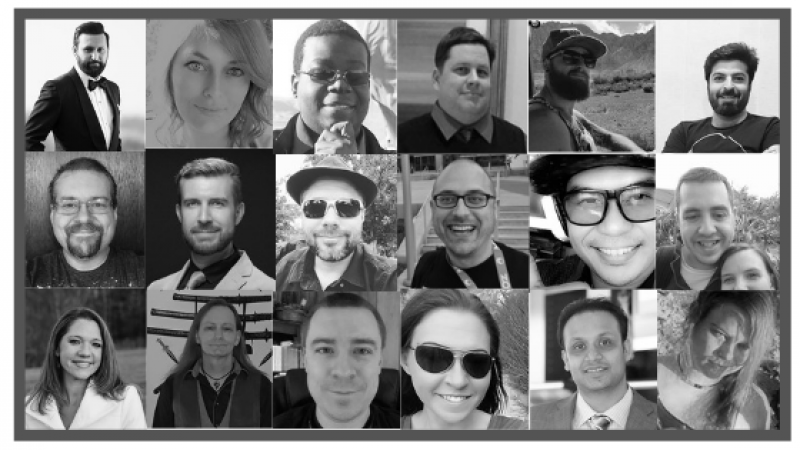 What has been happening at ApogeeINVENT?
The last few months have been busy ones.
We launched a new company.
CryptoComics.com is now in private beta launch.
What is CryptoComics?
CrytpoComics.com is a marketplace for comic book creators and collectors to buy and sell comics. These comics and comic art books are published on the blockchain, making each issue published an original issue that will be tracked through sale and resale.
We built the platform, website, and comic book reader for the site, and partnered with eComicz to make this dream into a reality.


EVENTS: We love meeting with clients.
NIADA
We attended the NIADA convention with our company Auto Search Technologies. As always, Dwight, Chris and the team met with some of our amazing auto dealer clients, celebrated their successes, and told everyone who would listen about the latest AST software, AutoSTRADA.
We've been partners with the NIADA for years, and good times were had by all. Check out the
AST Facebook page
for more photos and videos of this fantastic event. And yes, there are plenty of food pictures by Dwight.
FanX Comic Con and More
As CryptoComics, Joe, Andrew Frey, and our partners from eComicz Matt and Jared attended several comic book conventions (it is a rough life working here at Apogee). FanX Spring, Wasatch Con, and Amazing Las Vegas were just a few of the conventions the team attended to spread the word about our newest venture.
New Flagship Product for AST
You may recall last year
we acquired controlling interest in Auto Search Technologies (AST)
, a venture we built over a decade ago. One of our first major projects with AST's new CEO Chris Jackson was to build an entirely new product for auto dealers based on a responsive framework. This combined AST's current SEO expertise with a more modern, responsive design for auto dealers.
AutoSTRADA was released earlier this year as the latest in high performance automotive website software.
ApogeeINVENT turned 15!
June marked 15 years of business for our company. It has been quite a journey filled with highs and lows. Thanks to all our exceptional clients and partners that have made the past 15 years a grand adventure. We look forward to the next 15 years!
ApogeeINVENT.com got a Facelift
We redesigned our website in the past year, and we're still tweaking the design, adding our product websites, and adjusting the user interface.
Some exciting client projects.
As the market grows for CBD products, so does our list of clients in the industry. We've helped several businesses take their companies online, and we enjoy being part of this fast-growing industry.
We also continue to help MLMs grow and manage their businesses, small business owners launch their ecommerce, and build out some truly creative concepts in apps.
And we're also still serving many innovative companies in the blockchain and cryptocurrency industries.
We love to see our core products, like TitanMLM, TitanAFFILIATE, ApogeeACADEMY, ApogeeCART, ApogeeLANDER, and MarketingWebsite being used in the wild by clients of all sizes and industries.
Most importantly, we stand behind our commitments that put the client first, encourage our team to grow, and further our mission of turning dreams into technology.
Ask us more about our software products or services and how they can make your vision a reality.
Our Core Products
We continue to work daily behind the scenes on our core products. We are building out new modules, updated front and back end design options, more marketing features, better user interfaces, increased loading speeds, and more.
---
Stay up-to-date on Apogee news and get regular marketing tips from our professionals in your inbox. Join our mailing list now!