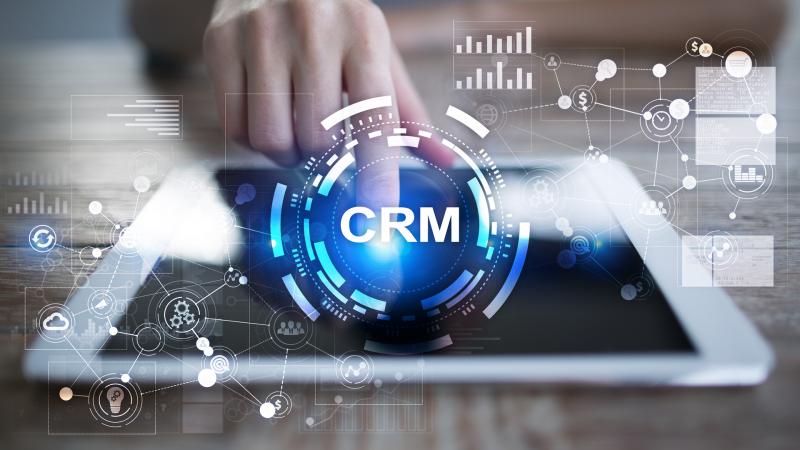 Why you need a CRM with Email
A CRM isn't just for large businesses anymore. Small companies looking to increase their leads and improve their sales funnel and customer service benefit from a CRM, or contact manager.
For companies that want to make better use of their website and online presence, a CRM that is part of their website, and includes email automation, can be a huge help.
Management:
A CRM helps you manage new leads.
Having a central place to put leads is important for your sales team. Too small to have much of a sales team? It is also useful for small businesses that have a lot to do, and not much time to track leads and sales. A good CRM will help with both.
The ApogeeCRM is part of your website dashboard, and it makes it simple to track leads at a glance. Sort them by referral source, date, whether they are active or not, their "temperature", and whether they have opened emails.
Check quickly who has been contacted, and when.
Communication:
CRM with Email Helps you Stay Connected
Email is still one of the best ways to grow your audience and make more sales. By having a powerful CRM with integrated email, you can improve your sales funnel without additional work, and stay better connected with your customers.
Broadcast Emails
Sending emails to individuals or groups through your CRM allows you to not only track open and click-through-rates on the emails, it allows you to track who is opening the emails. Your sales notes, as well as your email stats, are available in one place. This makes it even easier to keep track your sales funnel and customer services.
Automated Emails
Autoresponders.
Autoresponders have higher open rates than other kinds of emails. Having an autoresponder with valuable information for your new subscriber or lead is important because when they open it, it will increase the likelihood of your emails landing in their inbox in the future.
It also solidifies your connection with your lead.
Drip Emails
Set up a series of emails that trigger based on actions by your contacts over a period of time. This marketing automation makes it possible for your to keep in touch with your clients or leads without doing any additional work.
These emails can be used to send marketing information to leads that have not become customers. They can also send customers upsells or reminders to purchase again, or even leave feedback or reviews.
Collaboration:
Tracks every step of the sales funnel in one place
Gives your sales team a boost by keeping everything, from initial contact / referral information, each calendar meeting, each email contact that is sent, opened, and clicked, all in the one place. Even product purchases and status can be tracked.
Sales staff can also communicate and easily hand-off leads using notes, "temperature", and other information.
With a Contact Manager that includes email, a full log of email contacts is also tracked, so sales staff can view what emails the contact has seen, and if they took action.
This gives staff a central place to see reports and get a full picture of the history with each lead.
Customer Service:
Easily transition to customer service.
Once a lead becomes a sale, offering support and upsells is much easier with integrated email. Support staff can contact the customer directly through the CRM.
As mentioned above, automated emails can also be set up to keep your brand top-of-mind for your customers.
---
As more and more businesses move online, having a tool to track and manage leads online becomes a necessity. And email is still a top communication tool for many people, making a CRM that includes email capabilities the best way for your sales team to manage leads, track sales, and collaborate.