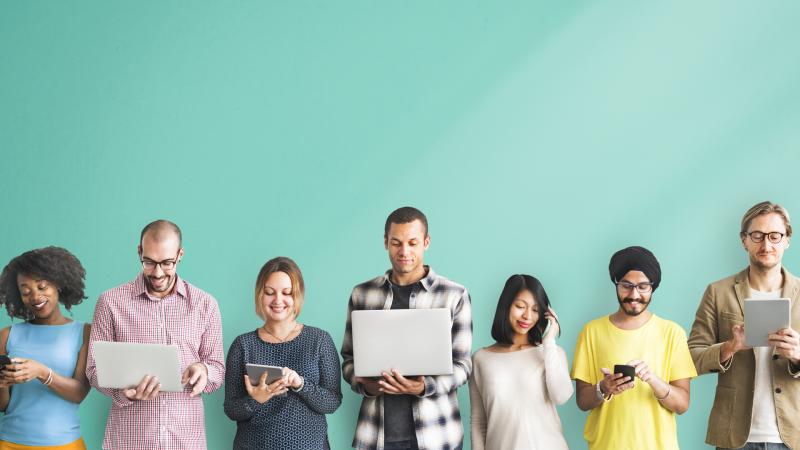 Are you an affiliate marketing company, or thinking of adding an affiliate program to your business?
The right technology can make a big difference in helping your affiliate program be successful. One popular tool that our clients use is referred to as "replication".


What is replication?
When we talk about replication, we mean the automatic copy of the corporate website is created for every new affiliate, and displayed under the affiliate's subdomain. A subdomain is the unique website URL. For example, if your website is www.yourwebsite.com, an affiliate's website might be www.affiliatename.yourwebsite.com.
Generally, some unique text is included, like "This site is presented by Affiliate Name", and the affiliate can have a personal profile page about them with an image or other symbols of trust for customers.
As you can see from this example of our client Newborn Feathers, my affiliate page looks just like the original page, but says "Presented by Lindsey Winsemius", and the URL includes my personal username.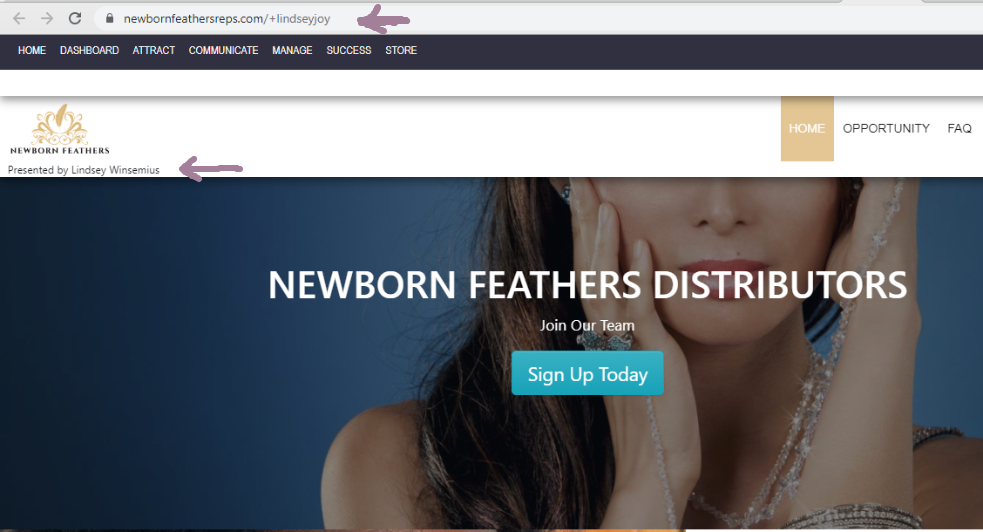 I also have a copy of the back office. When I log in, I can access all the same tools that are available in the corporate back office, such as a contact manager to see my personal leads, reporting tools, affiliates that invite and sign up, product sales, full email marketing system, coupons, commissions, messages from corporate, and many more features.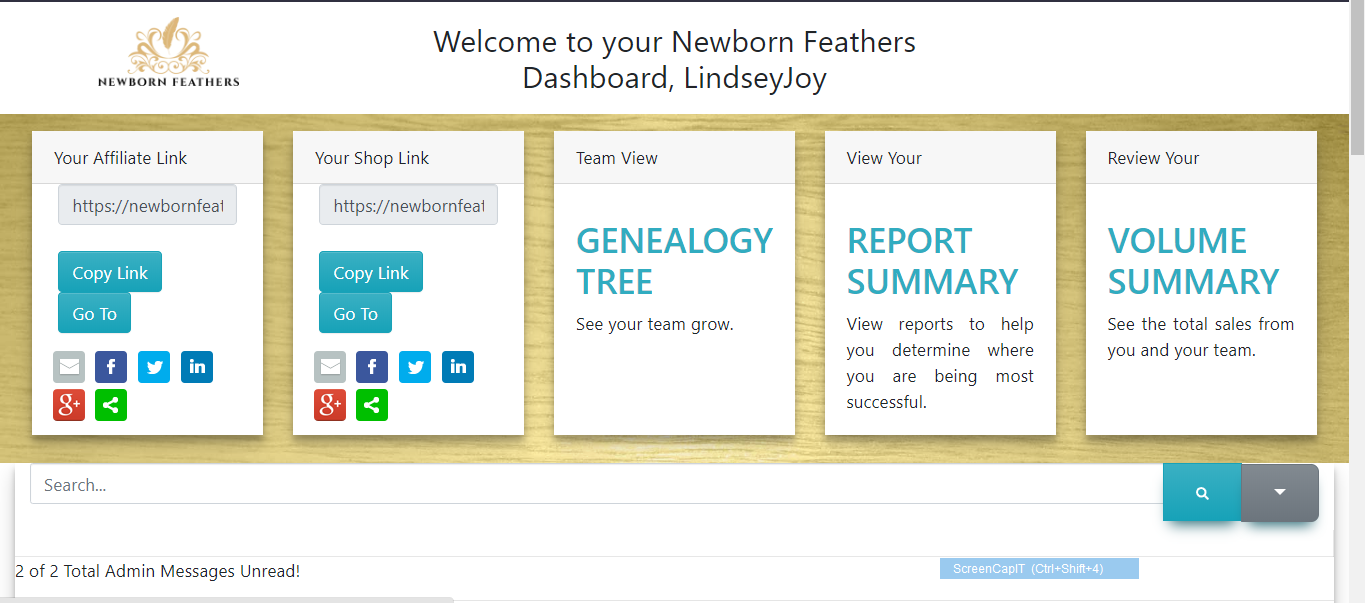 What are the benefits of replication?
Replication is automatic.
When a new affiliate signs up to become part of your business, they can immediately log in to their personal site. You don't have to help onboard them. They are given the tools they need to start selling right away. The software does all the work automatically generating a new page using the affiliate's username.
The more automated the sign up, training, and selling process is for your affiliates, the less work you have to do. This will allow you to expand more quickly, and attract more affiliates.
Replication lets you control the message.
Replication gives your affiliates an exact copy of your corporate website. That means they get a professional website full of your brand message, features, and product imagery. This ensures that every affiliate is staying on-message and creates a cohesive brand.
You don't have to worry about affiliates making claims on their websites, or using unprofessional product images. You have more control over the message your affiliates are sending to customers. You also have a direct line of communication to them through the messaging built into their replicated sites' back office.
Any time you upgrade or make changes to the corporate site or products, that change will be reflected across every replicated site being used by your affiliates. And if you add additional products, features, or marketing tools, your affiliates will have access to those, as well.
Replication motivates affiliate with immediate access to marketing tools.
When a new affiliate signs up, they will have immediate access to a full marketing system through replication. A CRM, email marketing system, calendar, optional training system, blog, coupons, and many other tools will be available from their personal replicated back office.
These tools will help motivated them to start selling right away, and ensure they are properly equipped to attract more customers and sell more products.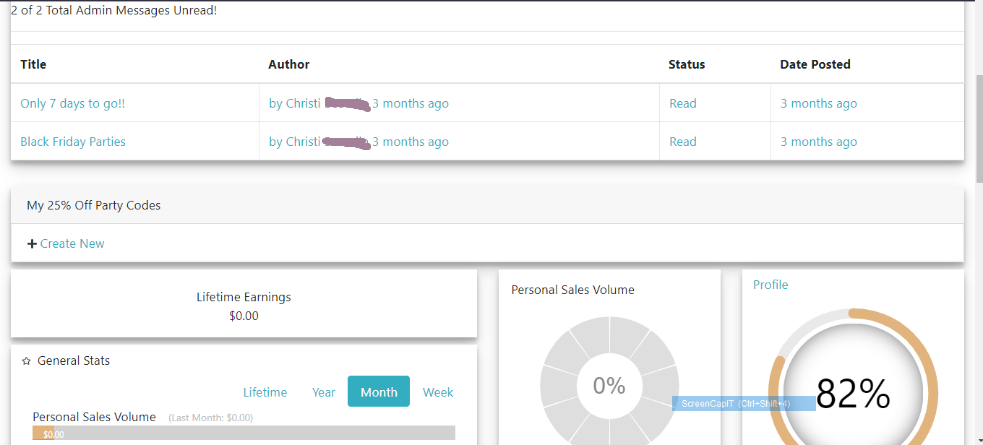 Replications increases website traffic and leads.
Websites with more pages attract more traffic and have greater domain authority. By creating subdomains for each user [yourcompany.com/affiliatename], you are generating pages that will help attract more affiliates and customers. By encouraging your affiliates to use their personal replicated blog, you are potentially gaining exponentially more high-quality content pages for your website.
The links from your affiliates sent online and over social media to their personal replicated sites will also help to build your domain authority.
How can your affiliate business get replication technology?
When you are looking for a software provider for your affiliates business, ask if replication is part of their software.
TitanAFFILIATE
, our affiliate marketing software, includes replication as a central feature to the software.
Investing in the right software upfront will save you time and money down the road. Replication is automated. If you needed to help affiliates set up their own websites, or relied on them to take the initiative, it would cost you time, potential loss of sales, and you would risk them going off-message and making false claims or promises to customers.
As many of our clients have claimed, replication is a necessary feature for success, and well-worth the investment.