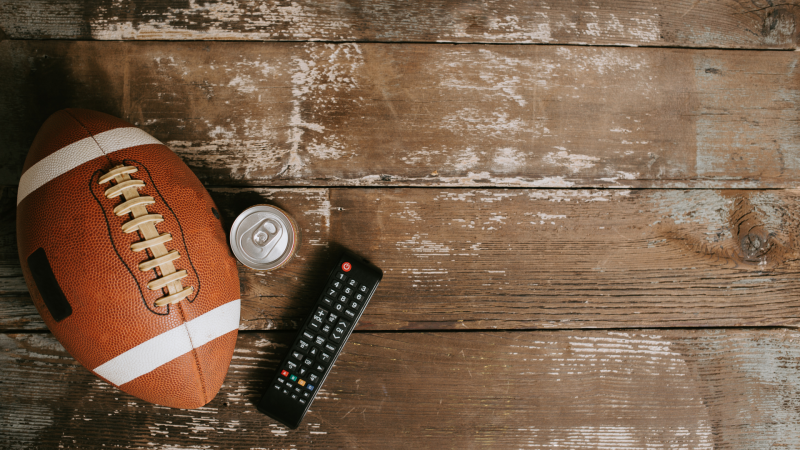 It is the day after the Super Bowl, and everyone's talking about what they always talk about – the ads.
I enjoyed watching the game, and the ads, even if the Bengals did lose (And I owe my son $10.) The half-time show was definitely nostalgic, and I got to spend some time educating my children on 90's music.
But the ads are the main reason I watch; to see what brands will do each year to grab the attention of the massive Super Bowl audience.
Every year, brands compete to have the most memorable or interesting ad. They often employ tried-and-true marketing techniques, just on a large scale with a massive budget. Let's talk a little about the creative marketing techniques used in this year's Super Bowl ads.
Creating Marketing Takeaways from Super Bowl Ads
Storytelling
Telling in a story in the 30 – 60 seconds they've paid a premium for is the challenge tackled by many brands during their Super Bowl time slot.
Storytelling is an important marketing technique that can be employed to connect with a brand's target audience on an emotional level. It also keeps the attention of viewers that want to watch to see how the story will end.
This year included the normal inspirational stories, such as the Brian McKeever ad telling his story as a Paralympic athlete in Toyota's emotional ad.
Then we also had the story of a… animatronic dog in a band? This somewhat awkward ad for Meta might be hitting closer to home as its shares and user base plummets, including the "Don't You Forget About Me" song that opens the ad.
Humor
Everyone loves to laugh. And many of the ads used humor to entertain and grab the attention of the massive Super Bowl audience.
Humor is a great way to connect in a positive way with people, and become memorable. I still remember the "puppy-monkey-baby" ad from years ago. It was weird and disturbing, but definitely memorable (Although I did have to look up the brand – it was Mountain Dew.)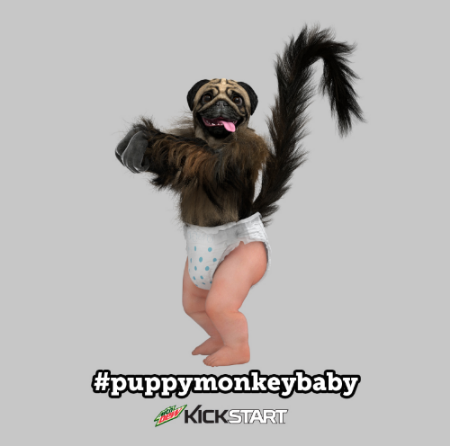 The challenge for these companies is to create a memorable ad, but also one that connects the brand. Oreo did an awesome job of this with its timely Super Bowl tweet in 2013 when the lights when out temporarily, and they tweeted "You can still dunk in the dark". I remember the brand AND the clever, quick-thinking marketing.
Celebrities
From Uber Eats to Booking.com, the brands really rolled out the carpet this year for the celebrities.
Using a recognizable face increases the trust in any brand. Our brand
CryptoComics
has done a great job with its weekly livestream, helping users connect the company with the team that runs it.
Using celebrities in ads is an easy way to trade on their recognizable faces and the inherent trust many in the public feel as a result. Who wouldn't believe Dolly Parton really wants you to get the best service with 5G? Or be entertained by celebrities "Eats-ing" toilet paper and candles.
You don't have to user celebrities to gain the trust of your audience. Try what CryptoComics has been doing, and put the face of business leaders on your brand. Or connect with microinfluencers in your industry or local celebrities.
Daring to be Different
The winner of the most creative and memorable ad this year would be Coinbase. They used their reported 14 million dollar time slot to have a single colorful QR code bounce around the screen like a screensaver with an electronic version of the song Money playing in the background.
So many people scanned the QR code that the Coinbase site crashed, but luckily the offer of $15 in free Bitcoin for new users remains open until February 15th.
What made this ad so ingenious?
It was different. After seeing stories and celebrities on the screen this simple, slower-paced ad was sure to grab attention.
It was mysterious. Where does that QR code go? What will it do if I scan it? I have to know!
It included a Call to Action. This ad didn't just build up a brand image. It sent users to their site to sign up - with a reward.
And it worked. It would have worked better if their site had been able to handle the traffic. (Oops)
Sometimes NOT following the trends and doing something completely different is what you need to stand out from the competition. Don't be afraid to take chances with your marketing. You never know when you might go viral as a result.
Just make sure your website is ready to handle the millions of users flooding it if you're investing a lot of money in that marketing push.
---
What did you think about this year's Super Bowl ads? Any stand out to you?