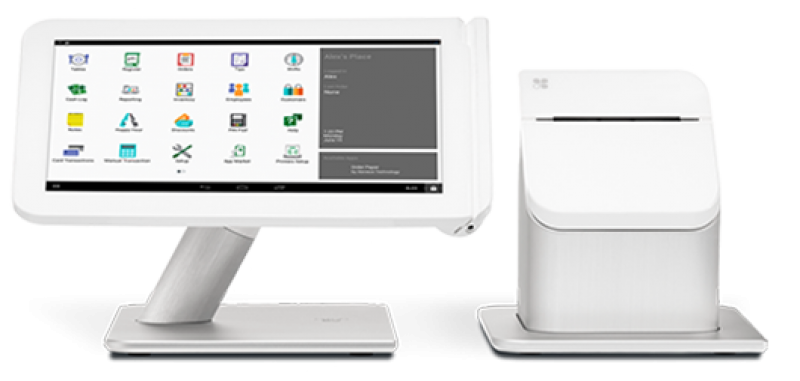 I probably drive our account managers a little crazy because I keep asking what projects are ready for me to talk about. I'm excited to be able to tell you about one of our latest App Development projects for Encore Incentives:
Encore Incentives: Customer Loyalty Accelerator.
We developed the Customer Loyalty Accelerator as an app for the Clover POS. Merchants can use the app to ignite more return visits and higher spending from their best customers.
Cash rewards have shown a stunning 80% sign up success rate, the highest acceptance rate of any loyalty offering. A cash reward loyalty incentive leverages the rapidly-growing preference among retail customers for simpler programs that offer immediate rewards, versus complicated points-based plans.
The Customer Loyalty Accelerator has many great features for businesses to increase brand loyalty and reward their customers.
Balance Checking
Re-loading option
Registration reports
Activity purchase reports
Check-in activation
Loyalty program integration
Digital contact information
Get a quick demonstration of the app in use in this short video:
We enjoyed working with this innovative company on such an exciting and timely project.
Who is Encore Incentives?
Encore Incentives, Inc. a leading developer of cash-incentive loyalty programs for retail businesses and event venues. Encore Incentives is led by a brain trust of marketing professionals with deep roots in marketing data development, entrepreneurial technology, ATM systems and value-added services. Encore is the parent company to the
Customer Loyalty Accelerator
and
RewardsCardPlus
.
In 2017, Encore Incentives announced a strategic partner relationship with First Data (NYSE: FDC), a global leader in commerce-enabling technology. The partnership brings Encore Incentive's unique rewards program to First Data's Clover®platform and brings a new strategic alliance as Encore Incentives becomes a First Data merchant service provider partner.
The Rewards Card Plus program has won industry attention for its successes in serving this growing market in addition to venue and community-focused special events. A powerful customer motivation program, The Rewards Card Plus has developed significant traction serving state fair, carnival and special event clients. It enhances rewards and loyalty programs as it builds customer engagement with distinct features that enrich customer experiences and relationships.
The Growing Power of Apps
App development is a trend that is here to stay. Businesses can use apps to build brand recognition, a myriad of marketing purposes, lead generation, and as part of their product or service offering, like our clients Encore Incentives and Clar8ty. As mobile use and ecommerce continues to skyrocket, people are increasingly turning to Apps as places to search, shop, and interact.