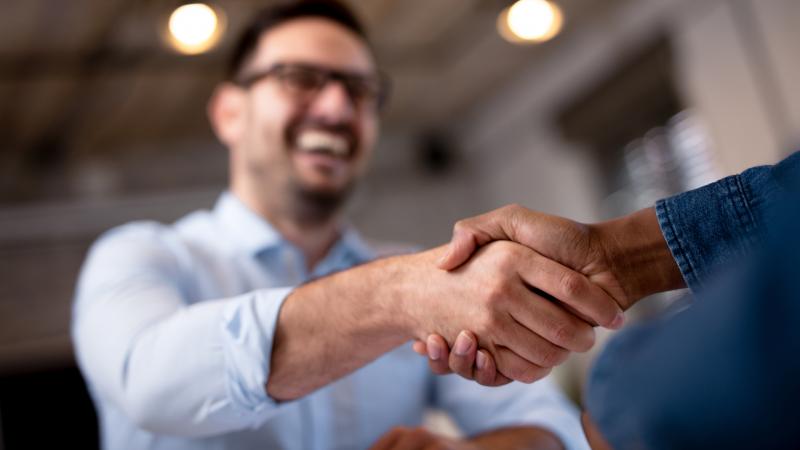 For years now we've relied on word-of-mouth marketing to grow our business.
Previous clients, partners, and business contacts have sent us many of our new clients, and are willing to vouch for our reliability and our dedication to putting clients first.
We try to keep our referral program pretty simple.
1. You introduce us to someone you think could benefit from our products or services.
2. We talk to them about their business or idea.
3. If it seems like a good fit and they decide to purchase one of our products or services, you get paid up to 15% of the total price for that purchase.
Some of our products include a monthly hosting and management fee. You could be eligible to receive a monthly payment for anyone you've referred to us, as long as they remain our client.
Who sends us referrals?
Clients. We get referrals from current or previous clients who know other business contacts that could use our products or services.
Complimentary providers. We form partnerships with other businesses that offer services that compliment ours. We send them referrals from our clients, and they send their clients to us for our products or services. These referral partnerships are hugely beneficial to both parties because they allow us to offer more to our clients and help them get what they need to succeed.
Independent Professionals or Consultants. We work with many industry consultants or professionals who have a vast list of contacts and enjoy making extra cash from sending us referrals. These long-term relationships benefit both parties, and they are confident in our commitment to taking care of the referrals they send our way.
If you've got a great network in place, or just know a business or entrepreneur looking for reliable software products or services, let us know!


Why send us referrals?
1) You can make some extra money. Just for introducing us (by phone, email, skype, social media, or any way you like) to potential clients, you could earn up to $3,000 per sale, with monthly residuals for the lifetime of the contract.
2) We put clients first. We have a team of Account Managers assigned to each client that are solely responsible for helping that client have a positive experience during and after the project. You can be confident that anyone you refer to us will be in good hands.
3) We work hard to keep our products and services cutting edge yet affordable. A main focus for our architecture team is creating features that keep our products, and our clients, highly competitive at the lowest possible costs.
4) Turning ideas into reality is our specialty. If you've seen our tagline, you know we are product of our ability to create anything our client needs. We've helped build the software behind many companies over the years, and have become a valuable partner during every stage of the process. We've even built and launched two successful subsidiaries!
Don't hesitate to
contact us
at with questions regarding our referral program. We love to connect.
Read about some of our
Case Studies
to see what we've done in the past for clients.
Want to hear what our referral partners have to say about working with us?





"The team at www.ApogeeInvent.com took the software portion of the business and made it easy. We would have never been able to afford the development of this level of software in house. We were able to get enterprise level solutions for a great price. I have brought several projects to this team and each time they deliver."

Charles Mui, Magnet Marketing