Company
Read more about us, we're pretty swell
Building a Company
Like Google, Facebook, and Twitter, we create cutting edge web software. But our solutions are tailored for your business! Our team is passionate about web development and committed to your success. Our team of 20+ educated professionals, located throughout the US, are committed to the continual study of website effectiveness. We foster a culture of creativity and customer support. Radically effective web software is in our blood, let us be your blood donor.
Our mission is to empower businesses everywhere with the best marketing tools on the web. We believe every business deserves the opportunity to compete - and succeed - on the Internet.
Why do we care so much if you succeed? Because of our philanthropic spirit? Our commitment to world peace and humanitarian deeds? Well, that too. Mostly, we want you to succeed because your success means we did something right. What is the point in building something that doesn't serve a purpose, and serve it beautifully?
Meet the Team
We are diverse - we have members of our team that represent different states, different time zones, and different specialties, degrees, and core strengths. But what we share is more important - our passion for innovation, unrelenting curiosity about the internet, unquenchable thirst for the latest industry information, and a commitment to success.
Joseph Frazier
CEO

I am... Chief Executive Officer, Company Founder, Computer Scientist, Entrepreneur, Internet Marketer, Family Guy.
My passion... is to understand and manipulate complex systems. I am adamantly involved in the research and application of several fields, including but not limited to: Web-based Software, Application Development, Artificial Intelligence, Autonomous Robotics, Cryptography, Steganography, 3D Graphics, Game Theory, and of course Internet Marketing.
Nothing thrills me more... than the realization that we have accomplished something.
I graduated... from Idaho State University. I have 8 years of formal education in both business (Computer Information Systems) and engineering (Computer Science) related computing. I finished with far more credits than I needed, but I love learning and may have probably stayed a career student in a different life.
I am inspired by... the dreamers of dreams, those who are the movers and the shakers. People such as Carl Sagan, Alan Turing, Nicoli Tesla, Bill Gates, Steve Jobs, Jeff Bezos, Warren Buffett, and Grandpa Ralph.
You can find me... jogging with my dog along side me on a back road in American Falls Idaho.
contact me!
connect with me!
Dwight Calwhite
President
I am... President & Chief Optimist. I have performed every position in ApogeeINVENT at some point in the last 7+ years. My tendency to be excited and enthusiastic about web technology has lead me to a role in sales and crafting our product development.
My passion... is having relationships with genuine, trustworthy, and friendly people. I also love learning about all aspects of information technology - from integrated circuits to packet switching.
Nothing thrills me more... than the marriage of bleeding edge software and modern design that goes into creating dynamic websites.
I graduated... from the University of Oregon with a Bachelor of Science in Computer Science, Minor in Business, and an undying love for building fresh business websites.
I am inspired by... human culture and nature, and this is usually expressed through my love of photography, travel, festivals, outdoor adventures and just being mindful and appreciative of every precious moment!
You can find me... in Southern California at the beach or out on the town, perhaps enjoying a meal with partners or clients.
contact me!
connect with me!
Kevin Cunningham
COO
I am... the Sanity Savior. The Mediator. The Cheerleader. I manage day to day operations and make sure our clients are well-cared for and that projects are on task. That is just the beginning of what I do as the COO of Apogee.
My passion... is people. I succeed at what I do because I genuinely care about each client, each project, and each person on my team.
Nothing thrills me more... than being an integral part of the daily matters, problem solving, and successes at ApogeeINVENT. Each day comes with some emergency, but rather than being discouraged, I wake up in the morning eagerly anticipating conquering whatever challenge is thrown my way.
My education is... from the school of hard knocks. But seriously, I have 25+ years of experience in professional leadership roles, and 40+ years of life experience. You can't get a degree in understanding people. You either do or you don't. I do.
I am inspired by... art. I am an artist and always will be. Music is the forum of my art. I played professional for 15 years and I am currently an independent and unsigned solo artist.
You can find me... playing music in Post Falls, ID (although I lived in Santa Cruz, CA most of my life).
contact me!
Andrew Lovelace
CTO

I am... ApogeeINVENT's CTO. I am also a Project Manager and a true Engineer, fascinated by creating the best solutions to problems. I've been with ApogeeINVENT since the beginning of my career.
My passion... is engineering complex web applications and advancing our framework to accelerate the power & usability of our codebase and to enable administrators & users to use our codebase to achieve success.
Nothing thrills me more... than watching our code get used to solve people's business problems. I'm particularly exited by the way key systems like the cascading codebase, the module system, and the widget system are improving our methods and advancing the re-usability our powerful codebase.
I graduated... in 2006 with a B.S. in Computer Science from Idaho State University.
I am inspired by... Solving difficult problems for others. It's rewarding to see clients get what they need to take their business to the next level.
You can find me... spending time with my family or working at my office in American Falls, ID.
contact me!
Lindsey Winsemius
Vice President

I am... As the only non-nerd (excuse me, non computer scientist) on the management team, I try to play devil's advocate to my webbie counterparts. I find ideas, I share ideas, I tell the world who we are.
My passion... lies in communicating, socially and through the written word. Marketing is a natural extension.
Nothing thrills me more... than taking information from anywhere and everywhere and weaving a cohesive story that can entertain, educate, or move someone.
I graduated... with High Honors in Socializing (and I have BAs in Psychology and Anthropology) from Michigan State University.
I am inspired by... my husband. The world through his eyes is filled with limitless opportunity if one is willing to work hard, and every small task is another occasion to practice perfection.
You can find me... in Grand Haven, MI enjoying the Great Lakes with my husband and daughter.
Jon Agbayani
Chief Engineer

I am... the Chief Engineer and Problem Solver.
My passion... is in engineering, but also in art. Two disparate ends of the spectrum that combine to give me an edge in work and in life.
Nothing thrills me more... than a breaththrough to a problem.
I graduated... with a Bachelor of Science in Computer Science from the University of Hawai'i - Manoa.
I am inspired by... music. Music is a powerful force I'm driven by- it's my emotional outlet, it gives my life a little extra meaning, and is always a part of my daily life.
You can find me... in the Hawaiian Islands, enjoying life (and the envy of my contiguous coworkers).
Crystal Holder
Senior Account Manager

I am... one of the Account Managers here at Apogee. By keeping calm, organized, and patient, I can and will make sure we are running steadily and balanced.
My passions... are learning the challenging, doing the difficult, dreaming the impossible, and inspiring the young.
Nothing thrills me more... than to be out of my comfort zone and to try something different. I am always up for a challenge no matter what It may be.
I graduated... with a normal high school diploma but, top of my class. Began college at BSU, studing Nursing but, decided it just wasn't what I wanted. I've worked in various types of settings and have worked my way up in all of them. I know the meaning of hard work and dedication and I will continue to strive for more excellence in my self each and every day.
I am inspired by... my very amazing mother in law. Through her eyes there is so much love and hope. She is the foundation to our big family and keeps us all connected. She makes it a point to be positive, understanding, and supportive each and every day.
You can find me... Soaking up the sun, everyday if I could. Either it be out boating, camping, hiking, or just relaxing on the beach with my amazing friends.
contact me!
Nathan Mayes
Account Manager

I am... an account manager on the Apogee Team. I am the face of Apogee to the client, the face of the client to Apogee. Your wants are my wants. Your concerns are my concerns. Your dream come come true in a website is mine as well.
My passion... is getting results as fast as possible. I love to make people laugh, but when it comes to business, results and solutions are all that matters.
Nothing thrills me more... than filling a client request faster than they had time to pour a new cup of coffee. Apogee is the best place and people I have ever had the pleasure to work with, and when the client's mind is blown, it is just that many more points scored for the home team.
I graduated... with a GED. Not going to lie. But have spent my whole life working, most of the time 2 and 3 jobs at a time, since 15. I know business, hard work is in my blood, and I aim to impress no matter what I am doing.
I am inspired by... the best of the best. This company is filled to the brim with them.
You can find me... sitting by a camp fire, drinking a cold one and telling stories of days long gone.
contact me!
Philip Russell
Developer

I am... a lead software developer.
My passion... is also my biggest weakness. The desire to provide a nice user interface / functionality sometimes results in more time spent than expected.
Nothing thrills me more... than creating a good user experience. I don't have a specific area I prefer, just try to make sure the website is fun and easy to use.
My education is... from Edison College with a degree in Computer Science.
I am inspired by... Sci-Fi. I am a nerd and appreciate science fiction (and science fact, for that matter).
You can find me... enjoying the warmth of North Port, Florida with my wife and 2 kids.
Nelson Butterworth
Developer

I am... the lead developer behind the software success of Auto Search Technologies, and contributor to numerous other projects.
My passion... lies in finding out why things work – I am not afraid to pick something apart to see how it works.
Nothing thrills me more... than tinkering. On new ideas for work, on my home network, or on the family cars (lots and lots of tinkering).
I graduated... with a Bachelors of Science in Information Technology from University of Phoenix Online.
I am inspired by... experiences. Having a family. Traveling. Sharing a birthday with my father, and fathering two amazing girls. I've been to the test site of the first atomic bomb, and took a flight in a restored World War 1 Navy biplane. Life is measured in moments; moments in experiences.
You can find me... in East Tennessee with my wife of 11+ years and two daughters. Probably tinkering. Definitely experiencing.
Jason Moniz
Developer

I am... a computer scientist.
My passion... is in learning, and working at ApogeeINVENT means I can, and must, learn new things every day.
Nothing thrills me more... than gummy bears. That and web development. I love all kinds of website, although I seem to excel with database driven development.
I graduated... from the University of Hawaii at Hilo with a degree in Computer Science.
I am inspired by... the people around me - my family, friends, and coworkers.
You can find me... in Oregon, but I am originally from Hawaii.
Jillian Whitbeck
Developer

I am... a software engineer.
My passion... comes from the need to find the missing pieces to a solution and more importantly where the solution should go for reusability. Learning is also a strong a passion of mine and is the primary reason I chose computer science because someone told me it was like going to school every day since technology changes so fast.
Nothing thrills me more... than the moment of clarity achieved when I find a simpler and quicker way to solve something that had taken me more time in the past.
I graduated... in the summer of 2009 from Texas A&M University Corpus Christi with a Bachelors of Science in Computer Science with an emphasis on Systems Programming. I also picked up a minor in Mathematics.
I am inspired by... Grace Hopper who invented the first compiler and COBOL, which was one of the first programming languages to use a human's natural language.
You can find me... in the Coastal Bend of South Texas enjoying or abstaining from the heat in my home with my husband.
Felipe Queiroz
Developer

I am... a full stack software developer.
My passion... is in programming websites, microcontrollers, and designing circuits.
Nothing thrills me more... than creating something to free up my time.
My education is... hours spent in reading books, actively applying what I have learned, and making sure I'm better today than yesterday.
I am inspired by... people such as Jim Rohn and Steve Jobs.
You can find me... in Tampa Bay, FL
Shannon Slack
Designer

I am... a flash guru and designer.
My passion... is in the movement of design. As Frank Zappa said, "Any composition (or improvisation) which remains consonant and 'regular' throughout is, for me, equivalent to watching a movie with only 'good guys' in it."
Nothing thrills me more... than the details. Paying extra attention to the details might take a little more time, but anything worthwhile is worth waiting for.
I graduated... with a BS in CIS from the University of Charleston.
I am inspired by... many things in the world around me, including music, art, and politics.
You can find me... in Charleston, WV where I've been lucky enough to spend much of my life.
Andrew Frey
Designer

I am... a graphic designer, specializing in the fields of corporate identity (logo) design, web design, print design and branding with the majority of my time spent designing and implementing marketing promotions for businesses such as logos, websites, letterhead, business cards, packaging and more.
My passion... is design. I've been a designer unprofessionally my entire life, and after years of everything else I listened to my wife and obtained my degree. Then I attacked Joe Frazier's phone enough that he either had to hire me, or get a restraining order. Luckily he liked my art enough to give me a chance.
Nothing thrills me more... than making information less boring by redefining value. It's the only job I can think of where I get to be both an engineer and an artist. There's an incredible, rigorous, technical element to it, which I like because you have to do very precise thinking. On the other hand, it has a wildly creative side where the boundaries of imagination are the only real limitation.
My education is... a Bachelor of Science in Visual Communication (Graphic Design Major) from Full Sail University of Winter Park, FL.
I am inspired by... art. Although most of my work is designed for clients, I do some personal work as well, mainly on acrylic and canvas.
You can find me... When I'm not keeping my hands busy and eyes staring into a computer screen you will find me putting my feet up and staring into the eyes of my wife, trying to make my feet move faster while spending time with my amazing three children, at the water's edge swearing I had just seen the largest fish in history, or listening to music. Maybe even all at once!
Ian Shields
Developer

I am...
a web developer.
My passion... is in figuring out how and why things work. I like to tinker with things until I understand the underlying principles, then see how I can build something new using them.
Nothing thrills me more... than the feeling I get when I've solved a particularly difficult problem. There's a moment where everything clicks and has an almost crystalline clarity- it's fantastic. .
My education is... formal and informal alike. I graduated from UNC- Chapel Hill with a BS in Mathematics and a minor in Computer Science, then proceeded to work, study, and tinker my way through a variety of different fields.
I am inspired by... music, magic, nature, and occasionally people- most notably my mother and my wife.
You can find me... in Las Vegas, if you look off the strip.
contact me!
Business Development Partners
Beto Paredes
Founding Partner, Business Development
Mike Jackson
CEO Auto Search Technologies, Inc.
Charles Mui
Expert MLM Consultant
Brad Doyle
Expert MLM Consultant
Igor Tomic
Internet Marketing Consultant
Partner Companies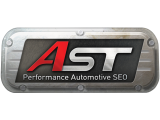 Auto Search Technologies Inc. (AST) is a Search Engine Optimization (SEO) and internet marketing company specializing in the automobile industry. With automobile dealership clients throughout North America, they know what dealers want and how to most effectively reach car buyers. From Buy Here Pay Here (BHPH) to franchise dealers to state associations, AST technologies has the knowledge and experience to drive web traffic and produce quality leads for their clients.

Global Payout is an International company headquartered in the U.S. and the U.K., that specializes in customized payment solutions for organizations worldwide. Our global network of banks and processing partners enable organizations to efficiently deploy a specific solution configured for them, to solve a single payment issue, or to meet an entire global payment requirement, through the modular solutions Global Payout has developed with its partners.